Summertime is officially here which means out with the boots and in with the sandals and alike.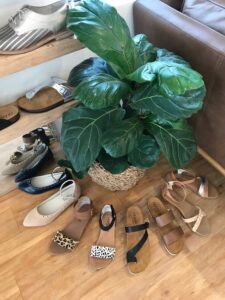 Typically with the warmer months, comes less structured and supportive footwear. This sudden change can result in increased stress and load through the muscles and tissues of the foot and lower limb, which can result in pain and injury. 
With this in mind, here are some simple tips and ideas to follow this summer to ensure you and your feet stay happy and healthy throughout the warmer months. 
My tips and favourite shoes for summer:
Sandals: For a long time, a supportive summer sandal was typically bulky and daggy, however brands such as Frankie 4 ensure that our feet stay stylish and cool while still supported. Modern-day foot-friendly sandals typically have a supportive footbed, cushioning through the forefoot and adequate fixation through the heel. The Frankie 4 sandals not only look great but also provide all of the above, making them the perfect choice for that summer BBQ.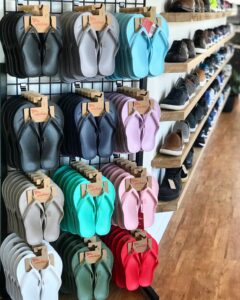 Thongs: Those old flat thongs that are prone to blowouts needs to go. Not only can they be a source of plantar foot pain but they can also contribute to claw toes and bunions. Archie thongs, however, are a great alternative. Combining mid-foot arch support with a memory foam outer sole, the Archies make for the perfect pair of thongs to have with you at the beach.
Walking Shoes: For anyone looking for a more substantial walking sandal, a shoe such as the Ecco Offroad is a great option. Sandals such as these provide great support, excellent stability and have a durable outer sole that helps improve grip and traction when walking on varied surfaces. These types of shoes are perfect for those unexpected longer walks on the beach. They are suitable for all ages and a great all-day shoe.