WE LOVE THE SNOW at BSMC!
Winter is undoubtedly here, with mornings already reaching -1 degree. Along with these cold mornings, comes the beautiful mulled wines, open fires, and of course, the long-awaited snow season. 
Unfortunately, not everybody is lucky enough to chase the snow from the northern to the southern hemisphere, which means it is extremely difficult to stay conditioned for snowboarding or skiing all year round. Before you head up to the slopes this winter, have a think: is your body prepared and ready to take on the physical demands of snow sports?
Whether you are a beginner, intermediate or even an advanced rider, it is important to recognise the physical demands that snowboarding and skiing place on the body. Evidence supports that if the rider has undertaken a pre-season conditioning program that they are less likely to sustain an injury. For the beginners out there, it is also important to note that you, unfortunately, are at higher risk of sustaining an injury on the slopes: 73% of which are caused from falls, so I'd highly encourage lessons! Most injuries (32%), according to the Victorian Ski Patrol report, are seen from the knee down, indicating the need for lower limb conditioning.
To help you ride longer, increase your performance and decrease your chance of injury, I have put together, in conjunction with our physiotherapists at BSMC, some quick exercises to help get your body in shape in time to take on the winter sports that we love. Don't forget, riding is a serious workout, make sure you complete a warm up and drink lots of water (like you would any other work out) prior to commencing your day!     
Exercises:
Lower limb specific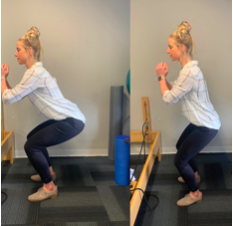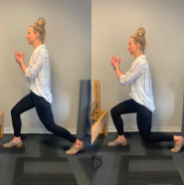 Squat pulses

   

Side lunge slides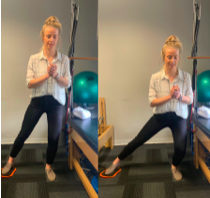 Core specific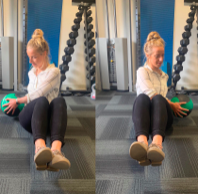 Oblique twists with medicine ball

   

Plank: Up on your forearms, maintaining a straight back, not letting the bottom come up.
Jump rotations with weight: Land softly in a deep squat, twisting your torso to the left with the left hand reaching toward the ceiling and the right hand toward the floor. This completes one rep. Repeat, but reverse directions so you jump, spinning to the right and going back the way you came. Add weight for resistance and difficulty.
Now, throw all exercises into a nice little circuit. Complete 40 seconds on 20 seconds off and complete 4 rounds.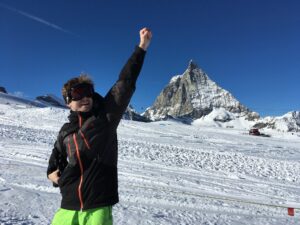 This is a generic, entry-level program. If you have an existing injury or desire a more advanced routine, call 5251 5724 or jump online to secure your physiotherapy appointment today!  Happy shredding 🙂
Monash University Accident Research Centre. (2006) Facts on Downhill Skiing injuries [fact sheet]. Retrieved from https://sma.org.au/resources-advice/sport-fact-sheets/downhill-skiing-fact-sheet/