The importance of exercise for heart health!
Did you know that Coronary Heart Disease (CHD) is the leading underlying cause of death in Australia? It has been reported that 580,300 Australians over the age of 18 have Coronary Heart Disease, that's a whole 3% of the entire adult population! Data also shows that men (3.8%) are twice as likely to have CHD over women (1.9%). 
So what is heart disease?
Coronary Heart Disease (CHD) also referred to as Coronary Artery Disease (CAD) is when the coronary arteries around the heart are unable to deliver oxygen and nutrients to the heart muscle, generally due to fatty deposits in the blood vessels. This disorder of the coronary arteries can lead to a fatal heart attack.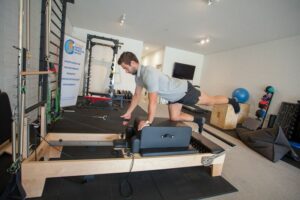 Other conditions associated with CHD are:
Arrhythmias

 

Ischaemic Heart Disease (IHD)

 

Stroke

 
Signs and symptoms: 
Angina pain (chest pain)
Shortness of breath

 

Pressure and tightness of the chest, shoulders/arm, upper abdomen and/or jaw
Fatigue

 
What puts you at risk? 
High blood pressure

 

High Cholesterol, which represents 5.6 million adult Australians.
Smoking
Being Overweight or Obese
Poor diet
Sedentary behaviour (not enough exercise!)

 
What can you do about this? 
Change your lifestyle! This includes eating well and exercising more. In individuals with stable CHD, exercise benefits far outweigh the risks. Here are just a few benefits:
Exercising at a moderate intensity can prevent blood vessels from narrowing further
Exercise helps deliver blood to the heart
Helps the heart maintain a normal rhythm

 

Prevents blood clotting

 

Reduce the load placed on the heart, decreasing the symptoms of CHD
Improved psychological well being

 

Improved physical function

 

Improved quality of life
What type of exercise should you do?
Both aerobic and resistance training are safe and recommended for people living with CHD. However, you should consult with your local GP and Allied Health Professional, importantly an Exercise Physiologist, to be assessed, monitored and prescribed an exercise program tailored to your goals and conditions.
We are so lucky to have three accredited Exercise Physiologist's here at Bellarine Sports Medicine Centre! Book online or call 5251 5724 to make an appointment to strengthen your heart!
Lee, I.M., et al., Effect of physical inactivity on major non- communicable diseases worldwide: an analysis of burden of disease and life expectancy. Lancet, 2012. 380(9838): p. 219-29.
Australian Bureau of Statistics, Causes of Death 2016 (3303.0). 2017.
Australian Bureau of Statistics, 2016, National Health Survey: First results, 2014-15, ABS cat. no. 4364.0.55.001, March.