How can you beat the exercise rut before it beats you? It happens to the best of us – the mornings get colder and darker, we snooze the alarm that one extra time. Before we know it we are out the door and on the way to work without completing our morning exercise ritual. Within a few weeks, we have forgotten what it feels like to get that exercise high, and we fall off the fitness wagon….again. 
So how do you stop this ongoing cycle of summer fitness and the even familiar winter rut? If you have no reason to get out of bed or nothing to work towards, it is easy to come up with excuses: it's too cold; I'll catch a cold; my exercise gear isn't warm enough; I don't have time; I'm too tired. And the list goes on. Sound familiar? Here are a few of my favourite tips to help pull you off the couch and back outdoors – after all, summer bodies are made in winter!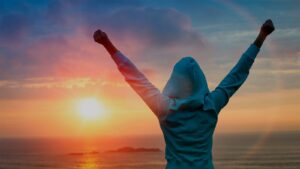 Register for an event: One of the easiest ways to get motivated to exercise during the winter months is to pick an event – a fun run, a charity walk, a stair climb event – anything that puts a timeline on you to get moving again. If you physically register and pay for an event, you are far less likely to come up with excuses to not exercise. 
Find a training buddy: hold yourself accountable by finding a friend to train with. Nothing makes you get out of bed like knowing someone is waiting for you at the local park/gym/pool. Even better – join a squad: you might even make some friends along the way
Retail Therapy – no I'm not joking! It is much easier to get out and exercise if you have the right gear and don't feel like you are in the Antarctic when you walk out the front door. So long as you are dressed for the conditions and exercising at an easy level, you can produce enough body heat to offset the cold. And while winter woollies are never going to be as sexy as your summer get up, you can still find some pretty good (and functional) threads! So deck your winter wardrobe out with some fun new thermal leggings, socks, gloves and beanie, and all of a sudden you will be desperate to get outdoors and show off your new gear. (But you may need to set the alarm 5 minutes earlier to put all those layers on in the cold mornings!)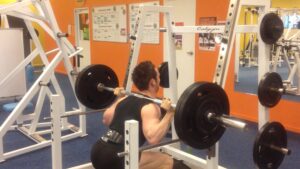 Start slow: Don't expect to take off where you left off – this will only lead to injury and/or frustration when you realise you aren't where you were during summer. All too often I see people with new and wonderful injuries when they have decided to tackle a new fitness goal. Most of the time these clients have thrown themselves in the deep end without conditioning their bodies. Starting slow is even more important if you've had a break from exercise since the warmth of the sun on your bronzed back by the pool has become a mere fantasy.

Stay Hydrated: Even in cold weather, we lose body fluid through sweat when we exercise. While we don't always feel like sipping water throughout the day, during winter it is equally as important to drink a minimum of 2-3 litres of water per day – always carry a water bottle to work and remember to hydrate immediately after a workout.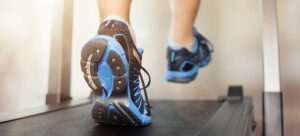 Be Flexible: Sometimes life is unpredictable – we have an extra work meeting or another looming deadline, we catch the workplace lurgie, or Melbourne decides to turn itself into what can only be described as Bali in the monsoon season. Winter is not the time to be rigid – always have a backup plan: put your bike on a wind trainer; use the treadmill in the local gym or join a Pilates or Yoga class -they will never be rained out!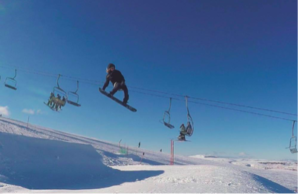 At the end of the day you need to remember that exercise should be fun and not a chore, so chose something you love and do it every day. There really is no justifiable excuse not to keep moving throughout winter – despite your brain being very good at convincing you otherwise. You don't need to run a marathon or enter an Ironman; you don't even need to race at the fun run you enter: all you need is a little bit of motivation, a good friend by your side to hold you accountable, and a picture in your mind of where you want to be, come September when the sun is shining, legs are out on display, and lying sunning yourself by a pool with a cocktail is a reality and no longer a dream.
If you'd like to learn more about how to keep on track with your training goals, contact Catherine via email ([email protected]) or call 03 5251 5724 to book your appointment today.